LICENSE PLATE RECOGNITION MODULE (LPR)
Automated license plate reader solution fully integrated with our video management system, automation alerts, alarms and pre-configured actions, statistical graphs and integration with third party systems.
LICENSE PLATE RECOGNITION
The Digifort LPR can be used on highways, streets, parking lots, shopping malls, businesses, or anywhere that requires identification of the automobile license plate. It is an intelligent module that, using Optical Character Recognition (OCR) features for automatic character recognition, identifies vehicle license plates and stores them in a database for immediate or future searches, allowing them to be associated with any necessary event, Generate alarms or automate the environment.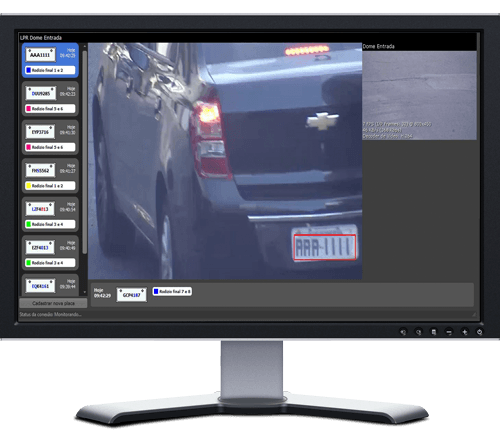 Possibility to determine which vehicles are authorized or not to enter an environment, open gates and gates automatically, applying traffic restrictions (stolen car, overdue IPVA, unpaid fines, among others), issuing alerts, enabling vehicle seizure, surrender of the vehicles. Passengers or any other measure deemed necessary.