Backup and Archive
Enterprise data backup software makes an administrator's job easier to protect file system and application data. Enterprise data backup software should include centralized management, scheduling, reporting, monitoring, deduplication and compression to reduce backup size.
Solution #1 Multi-site replication
IBM Spectrum Protect Extended Edition enables backup data to be replicated on an incremental, scheduled or per-client basis from one IBM Spectrum Protect server to another. Replication is policy-driven, so onsite and offsite retention policies can be different. Plus, replication can be performed with deduplicated data, which improves network efficiency. It can also be scheduled during relatively quiet times to help reduce the impact on production applications.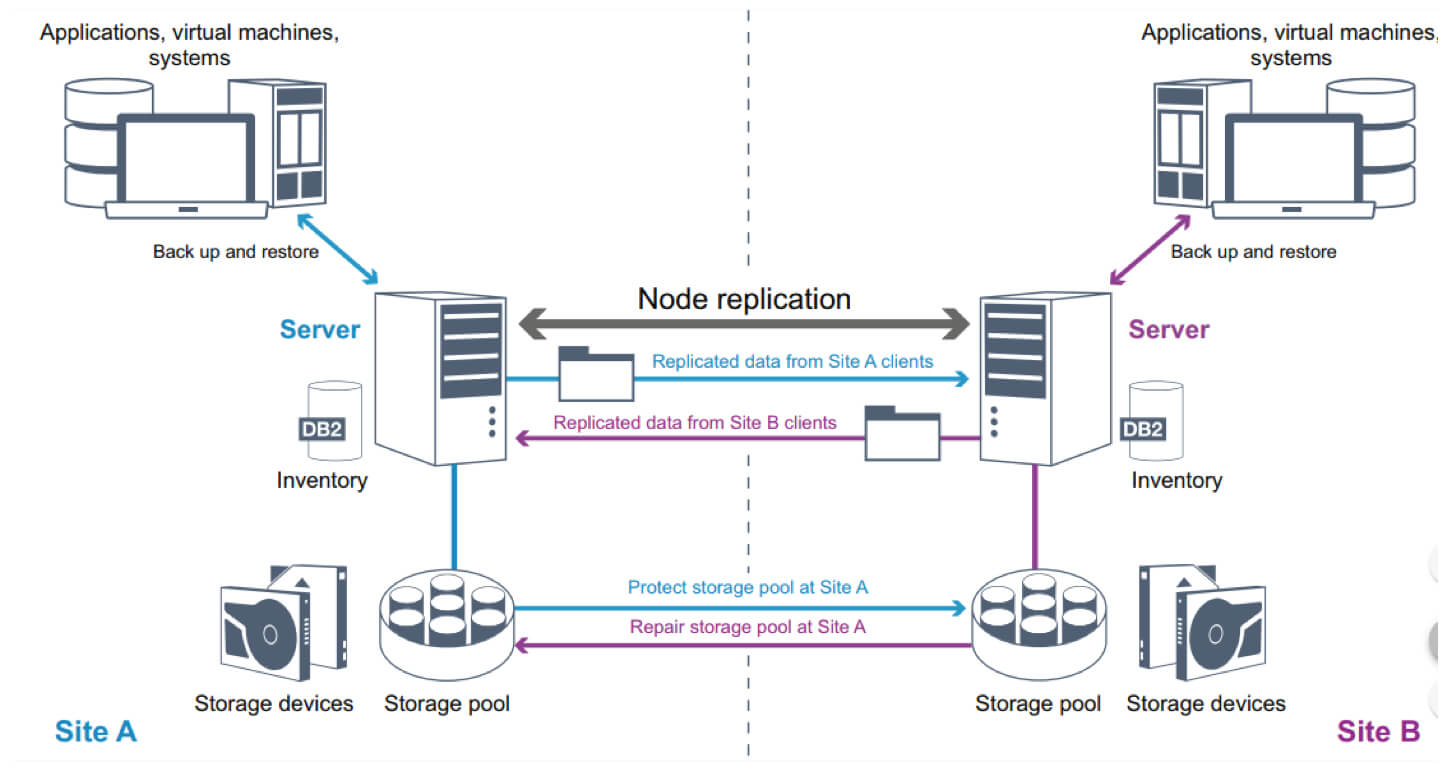 Solution #2 Simplify data recovery and access for virtual machines
Organizations struggle with the complexity involved in protecting data in modern IT environments. Robust data protection involves complex procedures, many IT resources and weeks to get everything working together. The ongoing maintenance is an even greater challenge—with agent management and storage resource allocation that often requires storage administrators and application owners to coordinate with backup and VM administrators. Fast access to the latest data for traditional data recovery as well as new data access use cases such as DevOps or analytics is required. Virtual environments are ubiquitous, so providing rapid access for multiple needs such as data protection, high availability and other data-reuse applications in VMware and Microsoft Hyper-V environments is critical to an organization's success.
IBM Spectrum Protect Plus is a new data protection and availability solution that simplifies VM and file recovery and access. It unlocks your data to provide value for emerging use cases and can either be implemented as a stand-alone solution or integrate with your IBM Spectrum Protect environment to offload copies for long-term storage and governance efficiently at scale.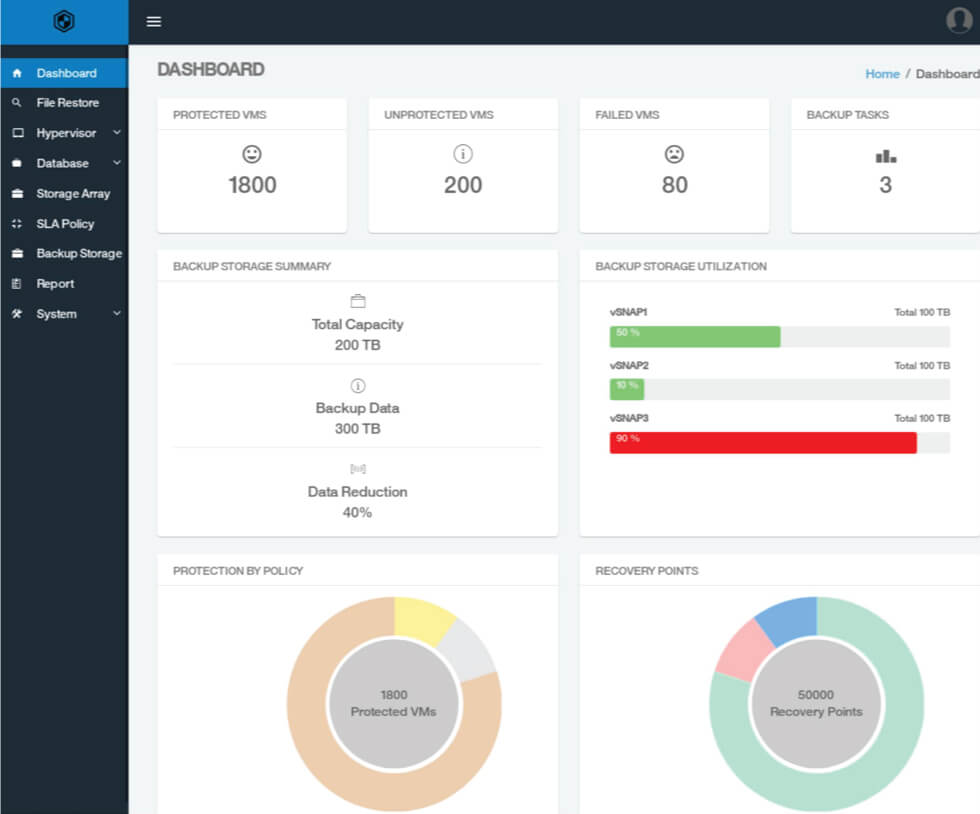 Solution #3 Data center modernization with in-place copy data management
From automating DevOps to integrating data in the cloud, IT innovations for business improvement are constantly emerging. But most of these opportunities remain out of reach unless organizations can modernize their IT resources to support them.
One of the essential tools for modernization is copy data management, which delivers the data access that's urgently needed to transform IT. IBM® Spectrum™ Copy Data Management, used in conjunction with storage arrays from a broad range of vendors, enables critical new use cases by providing in-place copy data management to modernize processes within existing IT infrastructures.