IBM InfoSphere Information Server for Data Quality
Cleanse Data and Monitor Data Quality in a Unified Environment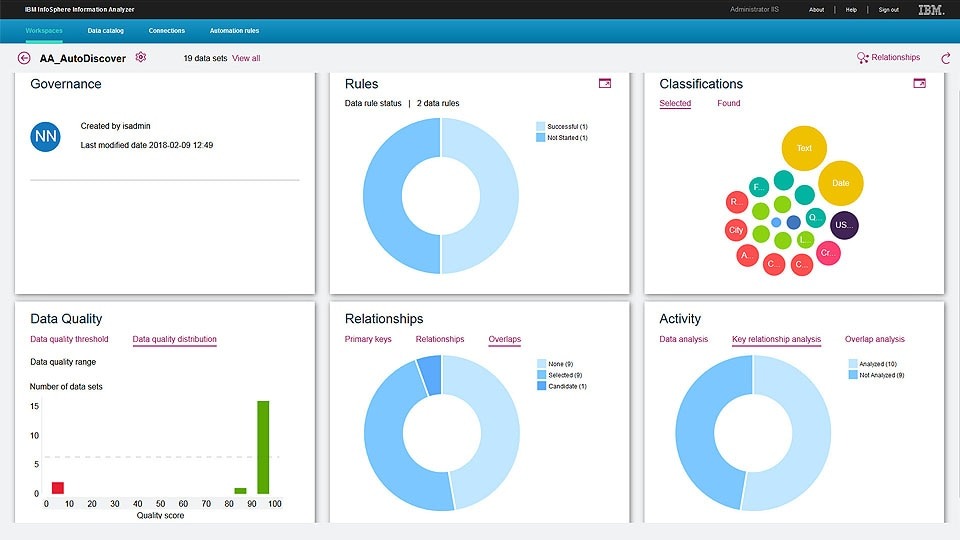 Turn Your Data into Trusted Information
IBM® InfoSphere® Information Server for Data Quality enables you to cleanse data and monitor data quality on an ongoing basis, helping to turn your data into trusted information. The solution offers end-to-end data quality tools to help you understand your data and its relationships; analyze and monitor data quality continuously; cleanse, standardize and match data; and maintain data lineage.
Delivers Data Cleansing Functionality
Automates source data investigation, information standardization and records matching based on business rules that you define.
Monitors and Maintains Data Quality
Enables you to analyze and monitor data quality continuously to reduce the proliferation of incorrect or inconsistent data.
Offers Flexible Deployment Options
Lets you quickly roll out new applications, data and services and place them in the optimal location—whether on premises, in the cloud or both.
Data quality and management (v11.7)

v11.7: Data standardization and validation

Classification functions

Flexpoint licensing
Performance enhancements

Certifications

On-premise or cloud deployment