IBM Cloud Private
The benefits of the public cloud from the safety of your firewall-protected data center.
IBM Cloud Private offers similar benefits to a public cloud but is dedicated to a single organization, allowing customization of the environment to meet personalized needs and security requirements. It can be managed internally or by a third party and it can be hosted behind the company firewall or externally. This platform offers public cloud advantages while providing the increased performance, predictable costs, tighter security and flexible management options found in a private cloud.
Adhere to government regulations and industry standards
This platform helps ensure that policies and regulations are met—corporate data is secure and in compliance with government regulations and industry standards. With IBM Cloud Private, you can monitor and see all of the applications running on the platform and update workloads and the underlying platform using continuous delivery techniques without requiring downtime.
Build cloud-native applications with open standards
Leveraging IBM Microservice Builder and IBM WebSphere Application Server Liberty, your development team can create cloud-native, 12-factor-based applications while adhering to the security and regulatory needs of the business. It provides portability, allowing development teams to build cloud-native applications anywhere and move them anywhere, leveraging toolchains without compromising security and compliance.
Integrate with existing applications
This platform provides enterprise-grade capabilities including a Kubernetes-based container platform and Cloud Foundry for prescribed application development and deployment. IBM Cloud Private provides an integrated DevOps toolchain, catalog of integration services and API consistency to integrate data and services across clouds. In addition, IBM Cloud Private runs on existing infrastructure and gives prescriptive guidance on where to run critical workloads.
More flexibility with App Platform for Hybrid Deployment
With the new IBM Cloud App Platform for Hybrid Deployment offering, IBM delivers a new consumption model, FlexPoints. This allows you to allocate FlexPoints to specific products today and other products tomorrow, as you demand additional or different applications.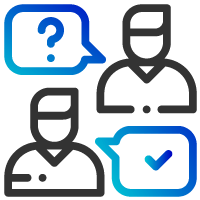 World class support and services
IBM's software support organization is a global network of centers with expertise on IBM Cloud Private. IBM provides a range of support options for all customers from self-service documentation and communities to custom enterprise support plans.