IBM App Connect
Integrate all your business data from the simplest SaaS applications to the most complex systems. Connect across clouds and on-premises with flexible deployment options to suit your business.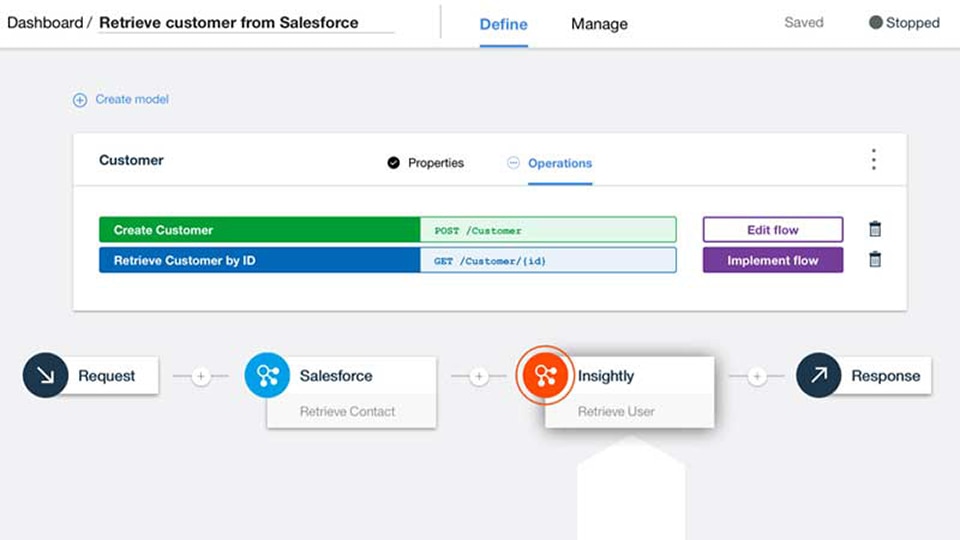 What is IBM App Connect?
IBM App Connect allows you to simply connect applications and data across all of your environments. By supporting a wide range of integration styles from traditional SOA to modern event, API, and microservices-based, IBM App Connect provides a single integration tool for your entire business. The award-winning designer experience gives you the option of leveraging hundreds of secure pre-built connectors and robust integration features to satisfy even the most complex enterprise requirements. With the ability to be deployed in any cloud or on-premises system, you have the flexibility to run an integration solution close to your applications wherever you need.
IBM App Connect empowers your business to connect all of your data in a way that is simple, fast and secure.
IBM App Connect can help you:
Integrate Data
Copy and synchronize data between on-premises and cloud-based applications, solving for mismatched sources, data formats and standards.
Build APIs
Access, transform and combine data across all your enterprise applications, databases, and systems to expose your data assets as APIs.
Act on Events
Recognize when events occur in source applications across your ecosystem to immediately trigger the right business action.