Automate Business Tasks with Robotic Process Automation
Free Employees to Focus on Higher-Value Work by Automating Repetitive Human Tasks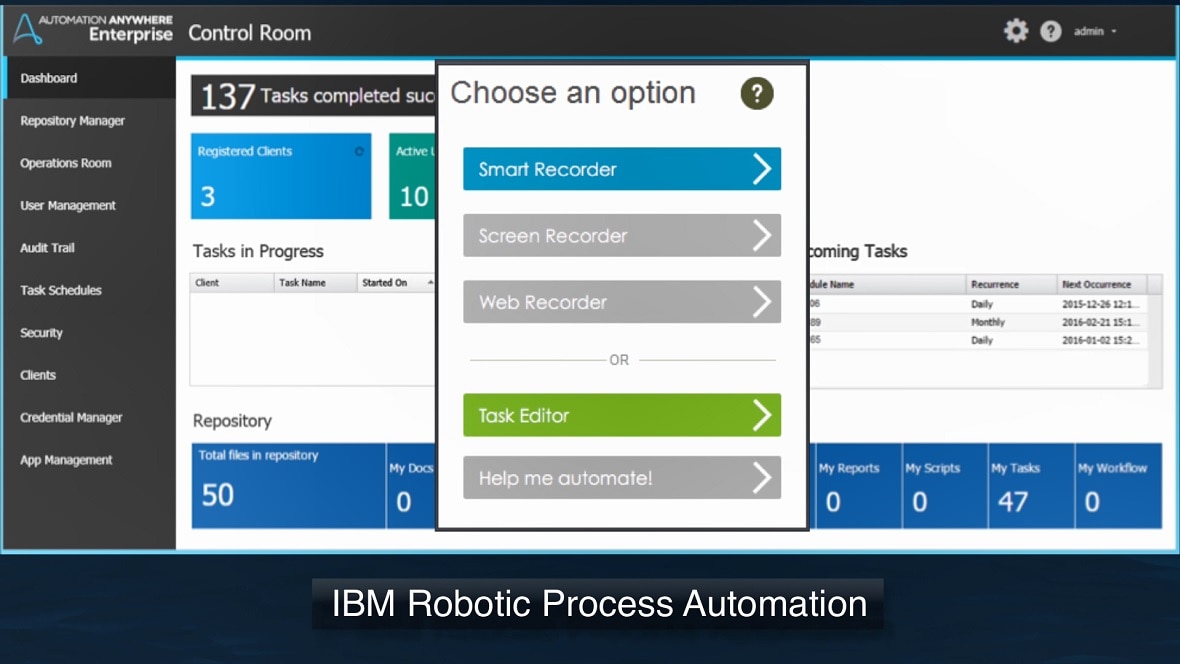 Why automate business tasks?
With robotic process automation (RPA), you can automate your routine tasks quickly and cost effectively. RPA bots can easily integrate with your broader automation initiatives — such as process and decision automation, or data capture initiatives — to expand the value of your automation program.
Accelerate Time to Value
Create, Test and Deploy new automation schemes in hours, instead of days or months.
Reduce Human Error
Virtually eliminate all copy-and-paste mistakes that result from swivel-chair integration.
Increase Throughput
Complete automated tasks in seconds or minutes, around the clock, to deliver higher value for your customers.
Do you need RPA?
You're ready for robotic process automation if you need to:
Boost employee productivity and energy by reducing the time spent on repetitive tasks.
Provide more consistent and responsive customer service.
Scale your business and do more with your current workforce.
Reduce processing errors.
Integrate existing applications and systems without creating custom APIs or using expensive integration software.
Help your workforce get more hours back for higher-growth work by automating repetitive tasks.
IBM Robotic Process Automation with Automation Anywhere can be used to create a digital workforce to automate high-volume repetitive tasks, maximizing your knowledge workers' productivity by enabling them to focus on higher-value activities. This RPA solution from IBM combines:
Automation Anywhere RPA — built for business users to record bots without needing advanced IT or coding skills
IBM Business Process Manager Express solution — manage and monitor your RPA bots for better exception handling and workflow optimization