Axis – Video Surveillance
Axis offers a wide portfolio of IP-based products and solutions for security and video surveillance.
Network Cameras
The best in network video: Innovation, Quality and Opportunity
Whatever you're looking for, you'll find an Axis network camera to suit your needs. From robust outdoor cameras to discreet products for sensitive environments, we offer it all.
Our cameras provide excellent HDTV image quality regardless of lighting conditions and the size and characteristics of the monitored areas. And they do it while minimizing bandwidth and storage needs to help you save energy.
Analytic applications developed by Axis and our partners transform our network cameras into business tools. They can alert you to developing situations and help you make smart decisions about operations and resource allocation. Data can also be integrated with your other systems.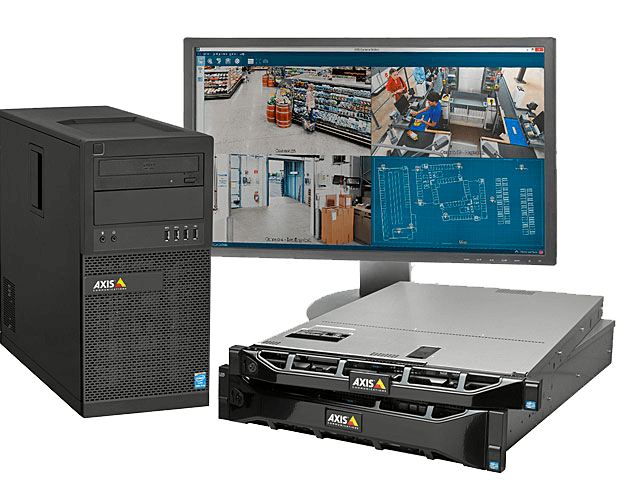 Network Video Recorders
Out-of-the box ready recording solutions
With an Axis Network Video recorder you get an easy-to-install and reliable High Definition solution perfectly adapted to Axis wide range of network products. The recorders are preloaded with all necessary software including video management software licenses. With Axis as the single point of contact, you can feel confident that any problem that may arise will be handled quickly and efficiently.  Our team of over 100 highly experienced Technical Support engineers world-wide can provide you expert assistance wherever you are, whenever you need it.
The recorders are available as standalone workstations for office environments as well as rack servers for installation in server rooms.
Network Audio Systems
For smart and easy network audio

A world of audio possibilities
Axis network audio systems are complete high-quality audio systems you can use in various situations:
Improve security on your premises with event-triggered announcements and direct callouts.
Make live or scheduled announcements in different zones, at the right time and right place.
Create ambiance with easy and flexible scheduling of great-sounding background music. All while enjoying the many benefits of a network audio system.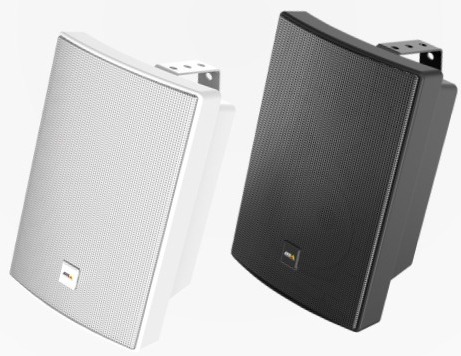 Analytics & Other Applications
AXIS Camera Application Platform (ACAP) is an open platform supported by most Axis cameras. The platform allows you to add analytics and other applications to meet specific security and business requirements.
In Axis Application gallery you'll find ACAP applications developed by Axis and its partners. These applications are ready to be embedded directly in Axis' products, to perform analysis of live or recorded video. Examples of such applications are cross-line detection, people counting, license plate recognition – and much, much more.
Access Control
For access control with the benefits of open IP
Our access control solutions are truly open. So they give you the freedom to mix and match best-of breed hardware and software and to integrate them seamlessly with other systems, including your surveillance system. You can use them for everything from basic identification and entry control to advanced access management.
Use them with any hardware. You're not tied to proprietary hardware. In other words, you can use open-standard components of your choice from any supplier.
Integrate them with other software and systems. Your network camera analytics solutions, HVAC solutions or time and attendance solutions, are just a few possibilities.
Save money and reduce total cost of ownership. Our access control solutions can easily be connected to and powered by your existing IP network and you're not tied to expensive propriety equipment.
Enjoy scalability and flexibility. Start with what you need and easily grow your solution in step with your business and your requirements thanks to an open interfaces.